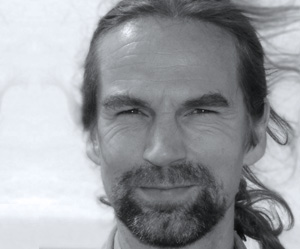 Holger Lang is an Austrian artist and filmmaker, living and working in Vienna. His artistic focus reaches from abstract and conceptual work to experimental and interdisciplinary projects. Traveling extensively he has been invited to numerous lectures, presentations, conferences and festivals in Europe, the US and Japan.
For over 20 years he is teaching animation, media arts and aesthetics for an American university at one of their satellite locations in Austria and also their main campus in St.Louis.
Holger Lang is organising academic symposia in Vienna and Zagreb and he is curating programs of European and Austrian animation and experimental films for various venues.
In addition he is managing and curating an independent gallery in Vienna and for several years he is one of the board members of ASIFA AUSTRIA where he is supporting, promoting and distributing contemporary Austrian animation.
His own artistic output in film, experimental animation and fine arts has been shown in solo and group screenings and exhibitions for more than 25 years. Originally born in Germany he grew up in rural Austria, spent several years in the US and UK and – for now – settled in Vienna.