Jährlicher internationaler Wettbewerb bei VS Vienna Shorts mit Hauptblickrichtung auf unkonventionelle Experimentalanimation.
Annual international competition regarding unconventional experimental animation in cooperation with VS Vienna Shorts.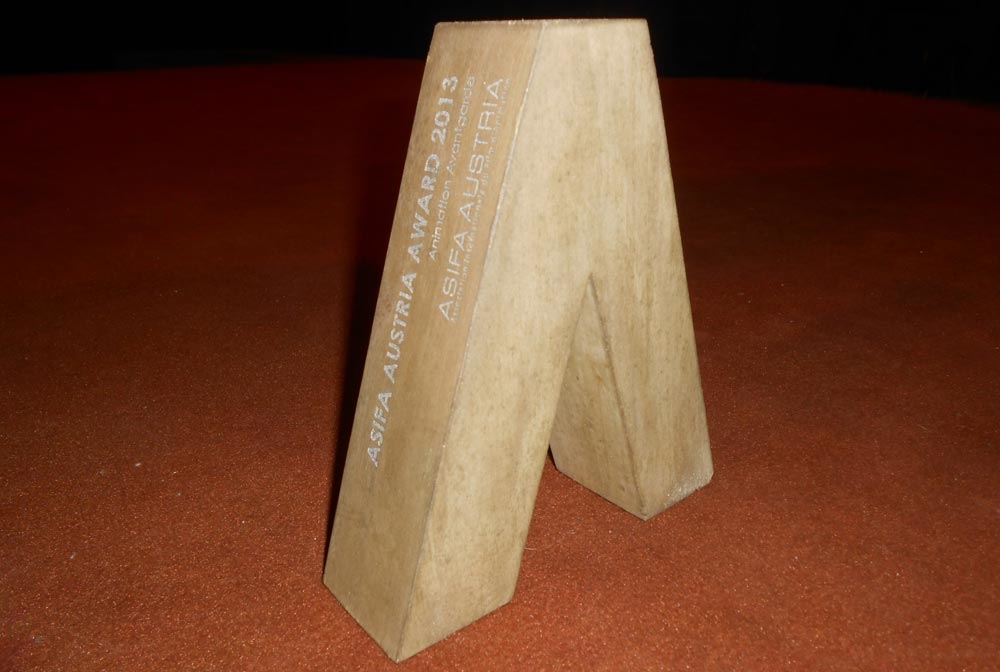 Animation und Experimentalfilm blicken seit jeher auf eine gemeinsame Tradition zurück. Dieser Verbindung wird bei ANIMATION AVANTGARDE, einem Teil des internationalen Wettbewerbsprogramms beim Kurzfilmfestival Vienna Shorts, der gemeinsam mit ASIFA Austria im Rahmen einer Programmpartnerschaft veranstaltet wird, Rechnung getragen. Die Kurator*innen der drei Programme, Louise Linsenbolz und Thomas Renoldner blicken dabei bewußt sowohl über allzu klassische Erzählstrategien als auch über gängige Alternativklischees hinaus. Die ANIMATION AVANTGARDE Filmreihen bestehen bereits seit 2011 und haben mit ihrer zukunftsorientierten Sichtweise eine Vorbildwirkung im internationalen Festivalbetrieb entfaltet.
Das Konzept zu ANIMATION AVANTGARDE wurde von Wiktoria Pelzer, Thomas Renoldner und Daniel Ebner entwickelt.
Animation and experimental film look back on a common tradition ever since. Regarding this fact ANIMATION AVANTGARDE is a part of the international competition program at the short film festival Vienna Shorts, hosted together with ASIFA Austria in form of a program partnership. The curators Louise Linsenbolz and Thomas Renoldner are deliberately looking beyond classic narration strategies as well as established alternative-stereotypes. ANIMATION AVANTGARDE already exists since 2011 and served as a prototype for similar trends in the international festival business.
The concept of ANIMATION AVANTGARDE has been developed by Wiktoria Pelzer, Thomas Renoldner and Daniel Ebner.
Animation Avantgarde Reception
Jährlicher internationaler Empfang von ASIFA AUSTRIA im Rahmen des Kurzfilmfestivals Vienna Shorts.
Annual reception hosted by ASIFA AUSTRIA within the shortfilmfestival Vienna Shorts.
Seit 2014 veranstaltet ASIFA AUSTRIA  im Rahmen des Kurzfilmfestivals VS Vienna Shorts einen Empfang, die Animation Avantgarde Reception. Diese Veranstaltung bietet allen Interessierten die Gelegenheit, die anwesenden FilmemacherInnen der Programmreihe Animation Avantgarde persönlich zu treffen, aber auch für die Künstler ist es hier in entspannter Atmosphäre möglich, sich untereinander und innerhalb der Branche zu vernetzen. Zuletzt etwa mit Animationskünstlerinnen wie Lei Lei, Momoko Seto, Pierre Hébert, Robert Seidel, Noel Paalazzo, Jerzy Kucia und vielen anderen.
Since 2014 ASIFA AUSTRIA hosts the Animation Avantgarde Reception in the context of VS Vienna Shorts. The yearly event offers the possibility to meet the present filmmakers of the Animation Avantgarde programs in person. Also the artists find the opportunity to connect and network in a relaxed atmosphere. Recently with animation artists like Lei Lei, Momoko Seto, Pierre Hébert, Robert Seidel, Noel Palazzo, Jerzy Kucia and many more.