Artist in Residence 2018:
Nikita Diakur ist im April und Mai 2018 auf Einladung von ASIFA AUSTRIA Artist in Residence im Museumsquartier in Wien.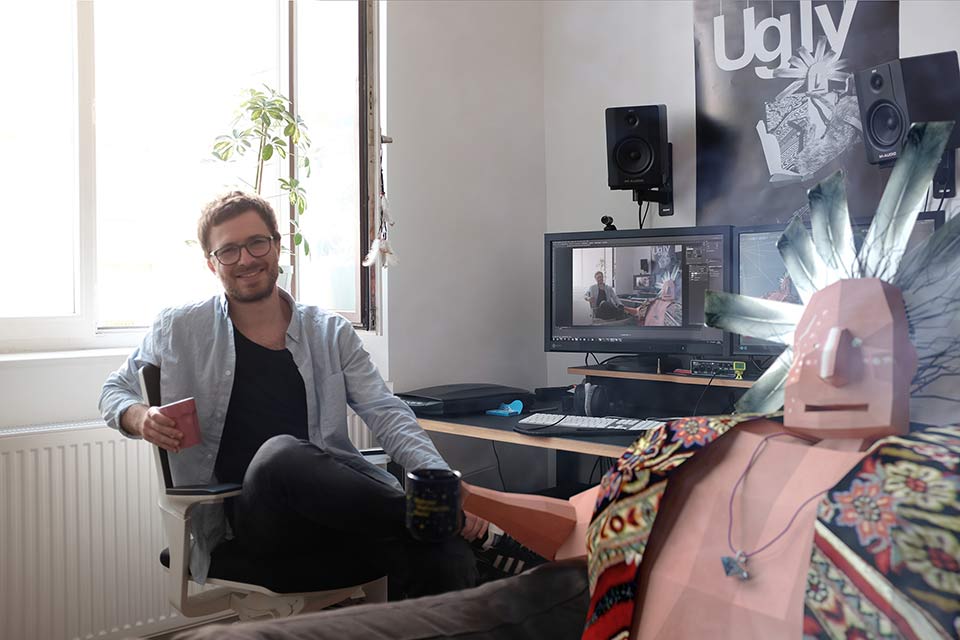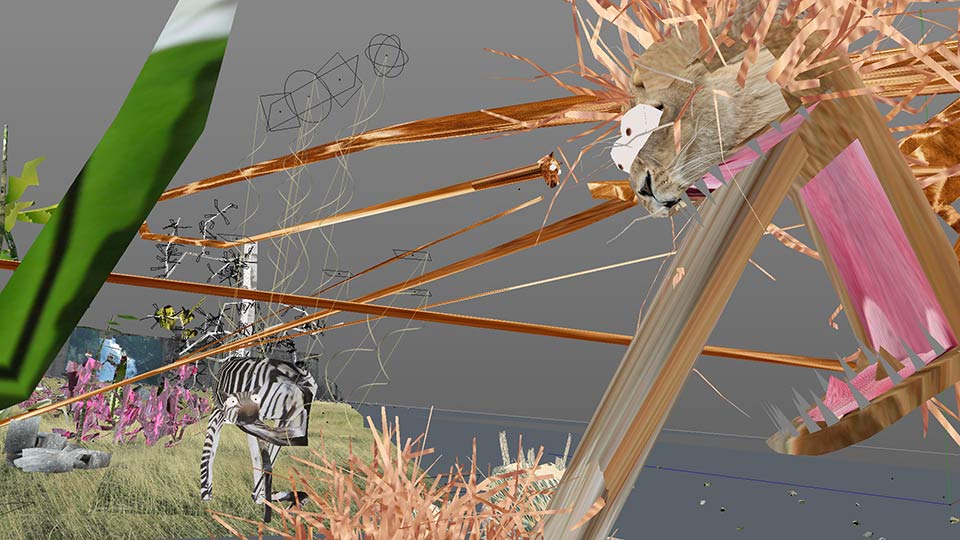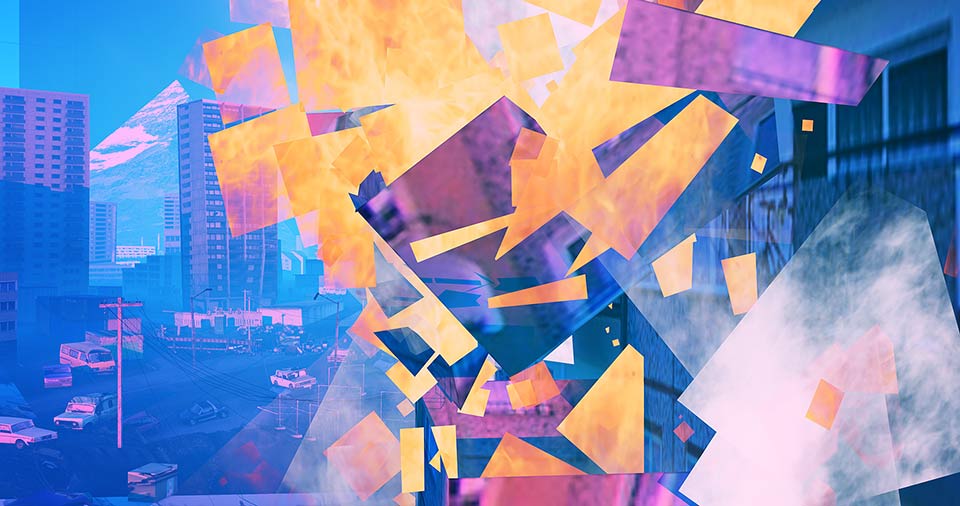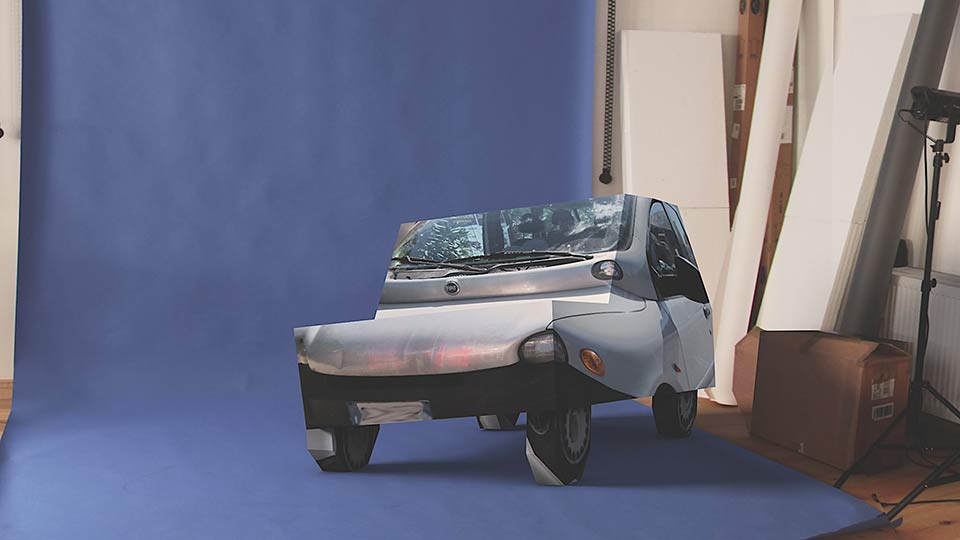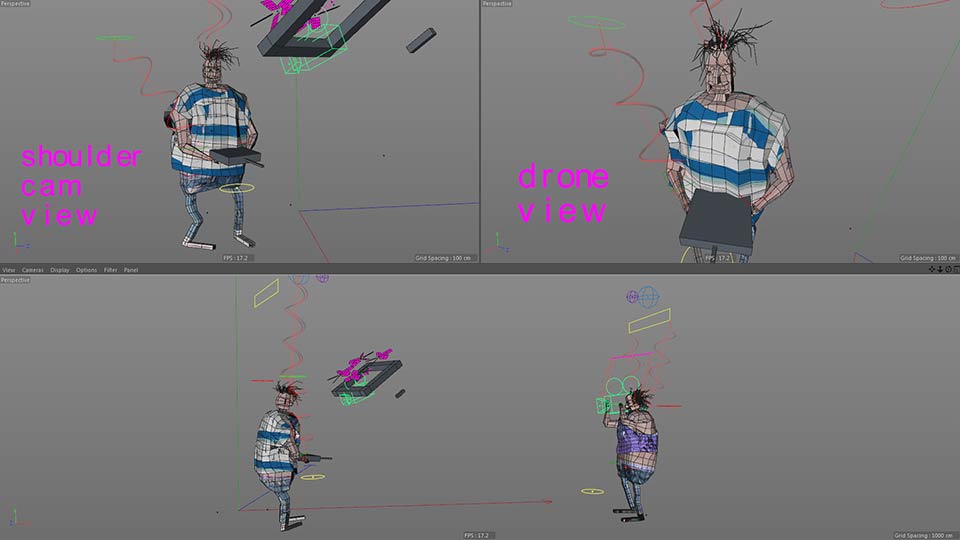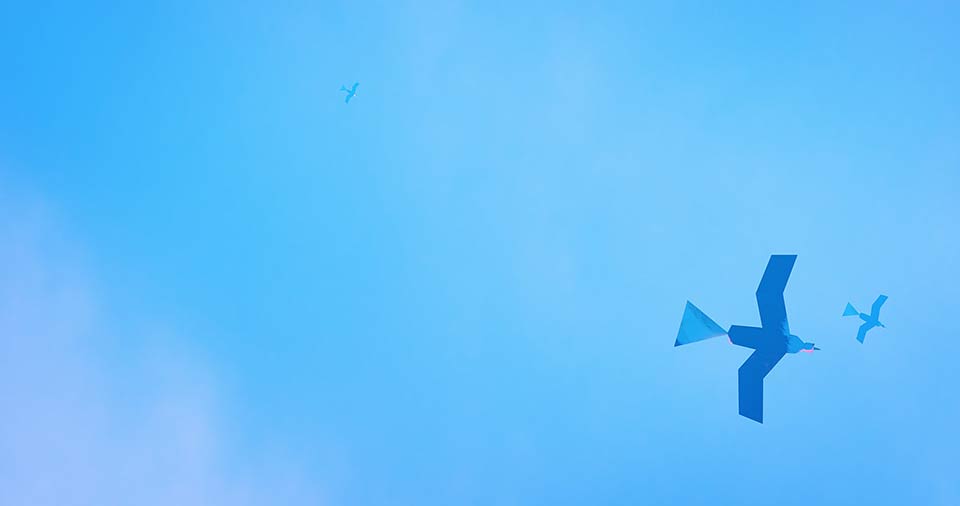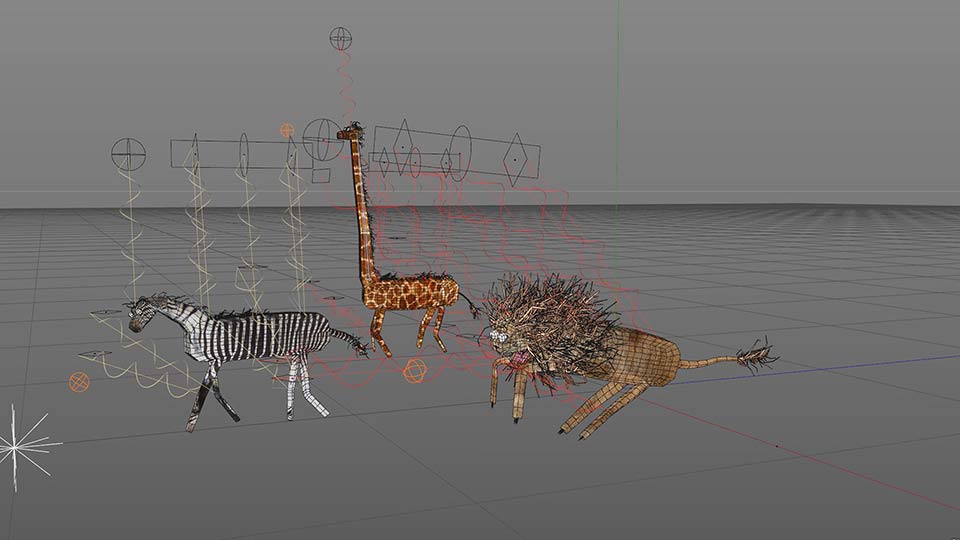 "Based on the development and process behind the short film UGLY, I am planning to continue to explore ways of interactive animation and apply these onto new stories and the existing project "UGLY Kids" and take it further, possibly into a Virtual Reality environment.
Further engagement could include talks about the process and the techniques of interactive animation and UGLY aesthetics."
"Traditional computer animation is non-linear. The animator tweaks and adjusts everything by going back and forth between different states of the animation. Thus, he is in control of the outcome. Contrary, when simulating, the animator gives up control by outsourcing several tasks to the computer. The computer executes these tasks based on calculations and outputs a linear simulation result. The animator interacts with the computer and is in control only to a certain degree."
"Animating like this feels like real-life lmmaking: Like a real actor, the computer follows the action set by the animator and produces results that are realistic, broken and personal. Accordingly, the focus shifts from outcome to process. The animator is left with the challenge to nd the right balance between staying in control and leaving room for randomness."
Nikita Diakur
download: Ugly Info (project description)
http://ugly-film.com/parking-lot
10/2007 – 07/2009
Royal College of Art in London, MA Animation Direction
Graduation Film: "Fly on the Window"
09/2004 – 06/2007
Central Saint Martins College of Art and Design in London, BA (Honours) Graphic Design, pathway Moving Image
09/2003 – 06/2004
Wimbledon School of Art in London
Diploma in Foundation Studies in Art and Design
2013-2017 UGLY project.
Funded by FFA (German Federal Film Board) and a Kickstarter campaign in 2015.
4 years in production. After completion the short film has been screening at over 70 festivals.
Special Mention – Animafest Zagreb
Honorary Mention – Prix Ars Electronica
New Talent – Fantoche
Grand Prize – Ottawa Animation Festival
Grand Prix – Encounters
Best First Film – Primanima
Audience Award – Int. Weekend of Animation, Wiesbaden
New Talent – New Chitose Airport Animation Festival
The production process has been discussed at art, film/animation and education related events and institutions. The project has been featured on TV and several online publications.
2010-2017
part-time realtime 3D Graphic Artist at ZDF (Zweites Deutsches Fernsehen)
2010-2017
freelance projects for a range of commercial clients incl music videos, adverts and idents.