Artist in Residence 2022:
Three times BAFTA nominated and award winning Osbert Parker, is perhaps best known for using innovative film techniques, that combine photo cut-out animation with objects and live action to create one-of-a-kind imaginary landscapes in mixed media short films, commercials, TV entertainment and online content. His latest film is the main title sequence for Stephen King's LISEY'S STORY Apple TV+. Executive Producers Stephen King, J.J. Abrams, Julianne Moore, Pablo Larrain, Juan De Dios Larrain and Ben Stephenson. Parker designed and directed the main titles in collaboration with Karin Fong (Imaginary Forces).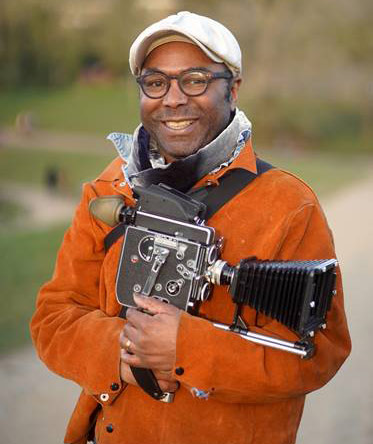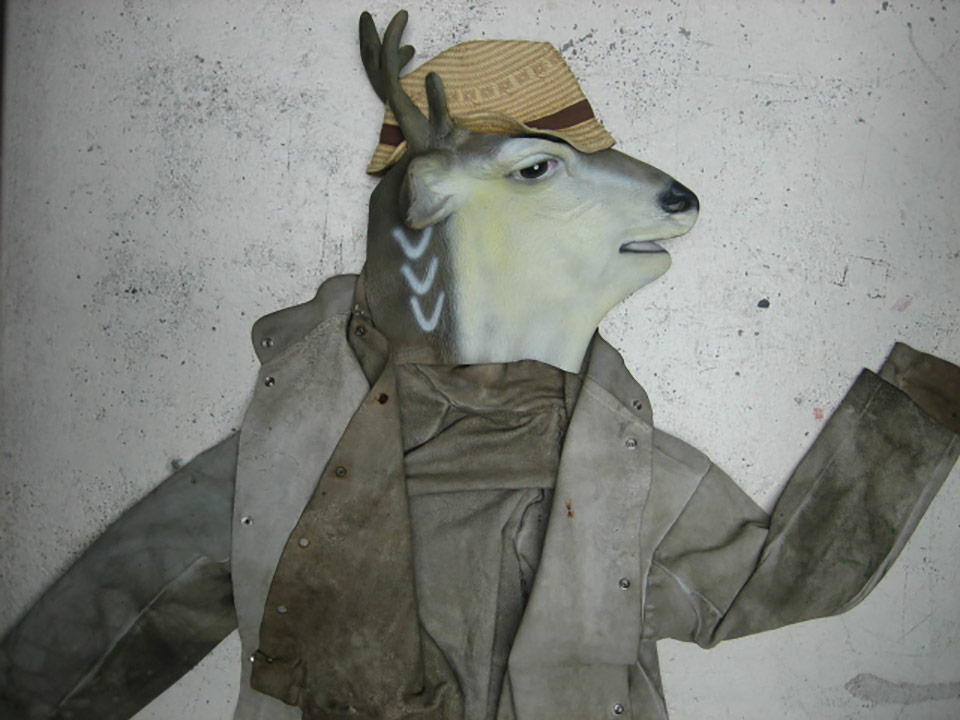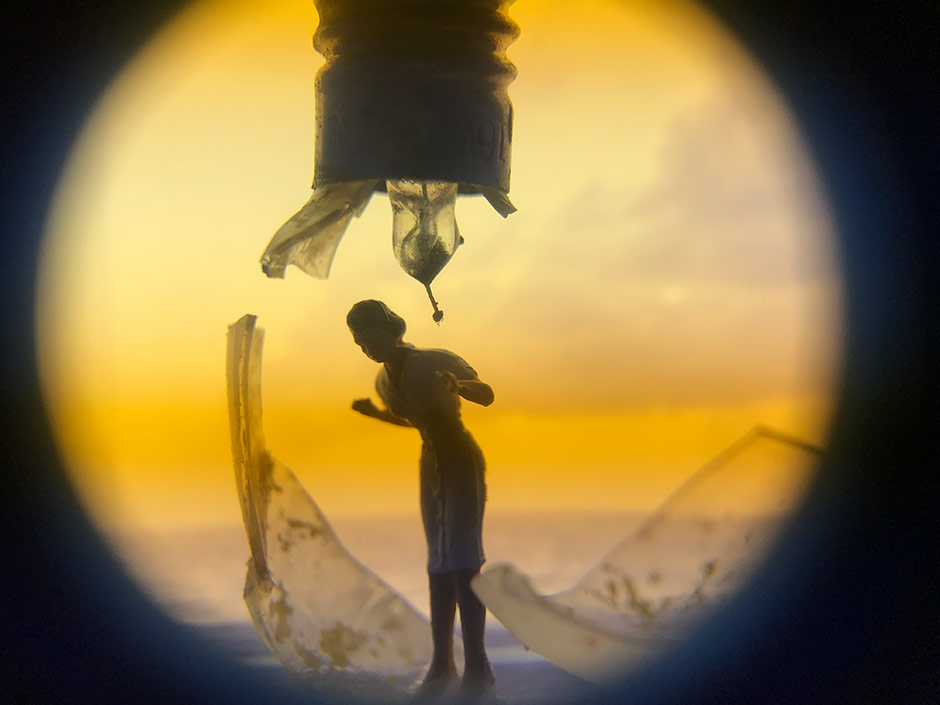 Parker has recently created animations for Melina Matsoukas (Queen & Slim) MTV's ident and directed TIMELINE – an artist film loop for the Migration Museum exhibition, DEPARTURES that won the 2021 Creative Circle award, and was Cannes Lion shortlisted for Screen & Events. Parker has directed short films for the hit Channel 4 series, MISFITS and 'Sir John Lubbock's Pet Wasp' (2018) with Laurie Hill based on Untold Stories commissioned by animate projects and Anim18. LIFE ON THE MOVE won the 2019 (AHRC) Arts and Humanities Research Council Best Social Media Award and was nominated for the Inspiration Award.
Parker is a freelance director who consistently works on a wide range of industry and personal projects. His independent short animated films continue to receive great acclaim on the international film festival circuit. "FILM NOIR" was nominated for best short animated film by the British Academy of Film and Television Arts (BAFTA) in 2006 and also was nominated for the Palme d'Or at the Cannes Film Festival. "YOURS TRULY" best short animated film winner at the British Animation Awards was also nominated for a BAFTA in 2008 and selected for Sundance. Both films have been screened at the Telluride Film Festival.
Parker's award winning commercial credits include such clients as Coca-Cola, Nike, Budweiser, Orange, The World Wildlife Fund and Gatorade. TV clients inc. Apple TV+, BBC, Channel 4, ITV and MTV.
With over 30 years experience of working in the creative arts industries, Parker was a 2008 UK Film Council Breakthrough Brit and balances his freelance work with delivering masterclasses, seminars & running international animation workshops in Europe, South America and the UK. Committed to helping new generations of filmmakers, Parker is a (SFHEA) Senior Fellow of The Higher Education Academy at Middlesex University, London and a visiting animation lecturer at (NFTS) The National Film & Television School.
Projekt während Wienaufenthalt und ASIFAKEIL-Ausstellung:
Objects as submissive, silent observes come to life in locations around Vienna.
What personality and character will they have? Are they rebellious objects with curiosity, desire and emotion that observes the world from their unique point of view that reflect aspects of modern life in surprising and entertaining ways. These concepts and themes will be explored during Parker's MQ residency.
Clips from the film invites viewers to experience Vienna in new ways through the animated world of objects.
This will be achieved by filming objects from Flohmarkt am Naschmarkt on locations around Vienna exploring a range of situations using animation and documentary techniques to heighten the drama and private lives of objects.
The ultimate aim is to create a larger film about abandoned objects telling human stories from their point of view in streets from around the world. Work-in-progress documenting the film and animation process will be displayed in Q21 for visitor's engagement.
https://www.mqw.at/institutionen/q21/artists-in-residence/osbert-parker
http://www.osbertparker.com
https://www.instagram.com