Beatrix Hollenstein, Dietmar Hollenstein: Vanish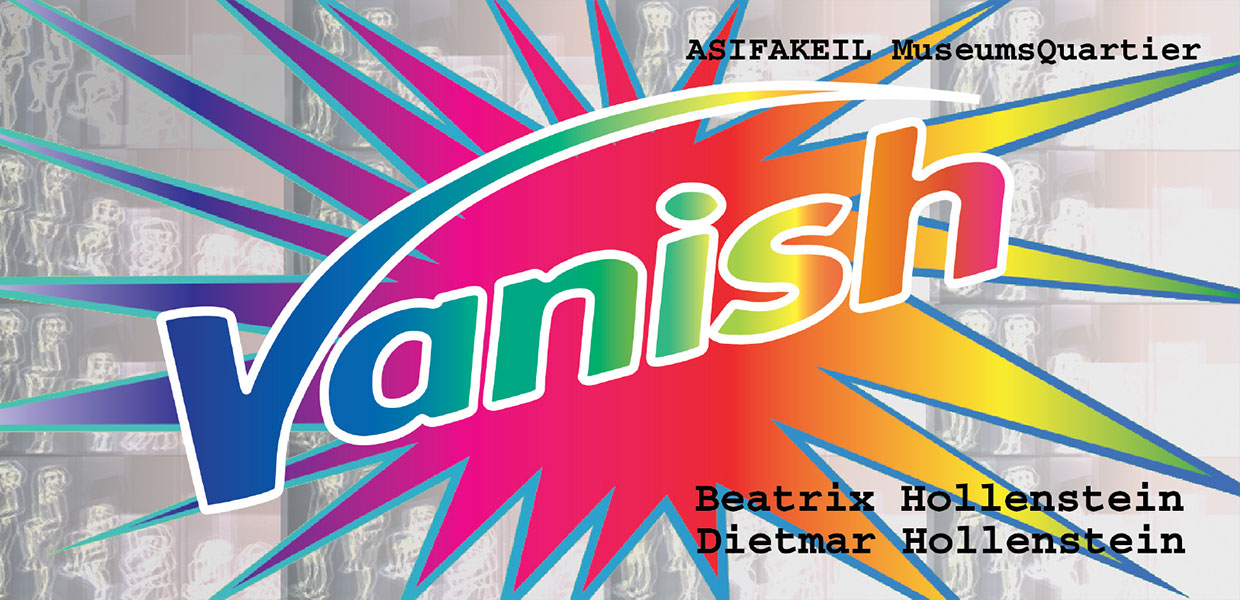 "Vanish" kann je nach Kontext, in dem es es verwendet wird, mehrere Interpretationen haben.
Wenn es um Menschen geht kann die Idee des Verschwindens auf verschiedene Weise metaphorisch oder symbolisch sein.
Soziales Verschwinden: Menschen haben das Gefühl, sozial zu "verschwinden", wenn sie ignoriert, übersehen oder isoliert werden.
Vermächtnis und Erinnerung: Mit der Zeit scheinen Einzelpersonen und ihre Beiträge aus dem kollektiven Gedächtnis zu "verschwinden".
Technologische Fortschritte: Der technologische Fortschritt kann dazu führen, dass menschliche Fähigkeiten oder Rollen "verschwinden".
Sterblichkeit und Existenz: Die Flüchtigkeit des menschlichen Lebens kann zu philosophischen Überlegungen über unsere Existenz führen.
Vanish" can have multiple interpretations depending on the context in which you're using it.
The idea of vanishing can be metaphorical or symbolic in various ways when it comes to human beings:
Social Disappearance: People may feel like they're "vanishing" socially when they are ignored, overlooked, or isolated.
Legacy and Memory: As time passes, individuals and their contributions may seem to "vanish" from collective memory.
Technological Advances: The advancement of technology can make certain human skills or roles seem to "vanish".
Mortality and Existence: The fleeting nature of human life can lead to philosophical contemplation about our existence.