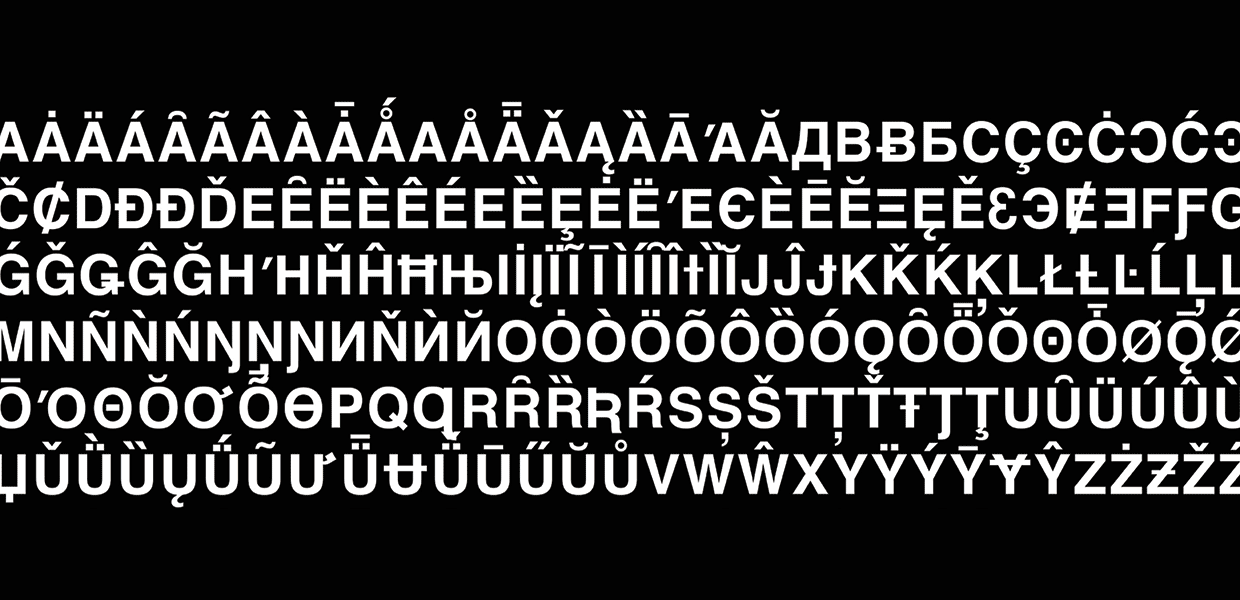 das projekt # unicode zeigt alle darstellbaren zeichen im codebereich 0 bis 65536 des unicode-standards (insgesamt 49571 glyphen) in schneller folge hintereinander an und bietet so einen schnelldurchlauf durch die kultur der geschriebenen sprache.
der unicode-standard ist ein normierungsschema, das zum ziel hat, alle zeichen- und schreibsysteme der menschheit auf digitalen geräten darstellbar zu machen. er wird ständig erweitert und beinhaltet mittlerweile 1114112 codepunkte, von denen das vorliegende projekt nur einen kleinen teil präsentiert.
jörg piringer präsentiert seine asifakeil-installation # unicode und das ihr zu grunde liegende projekt im rahmen eines vortrags/performance beim festival Under-the-Radar 2019.
jörg piringer presents # unicode (2011) as an installation at asifakeil.
the project shows all displayable characters in the code range 0 to 65536 of the unicode standard (a total of 49571 glyphs) in quick succession and thus offers a fast run through the culture of written language.
the unicode standard is a standardization scheme that aims to make all human character and writing systems representable on digital devices. it is constantly being expanded and currently contains 1114112 code points, only a small part of which is presented in this project.
jörg piringer presents his asifakeil-installation # unicode in a lecture/performance at the festival Under-the-Radar 2019.