DIALOG SLOWAKEI – ÖSTERREICH
Filmcasino, 21. November 15:00 Uhr
Im Jahr 2017 haben wir begonnen, Gäste aus einem Nachbarland einzuladen, um einen Einblick in die jeweilige Animationsfilmlandschaft zu gewinnen, Erfahrungsaustausch zu betreiben und Möglichkeiten der Kooperation zu entwickeln.
Folgende Beiträge stellen heuer die Slowakei vor:
(Dieser Teil des Symposiums findet in englischer Sprache statt.)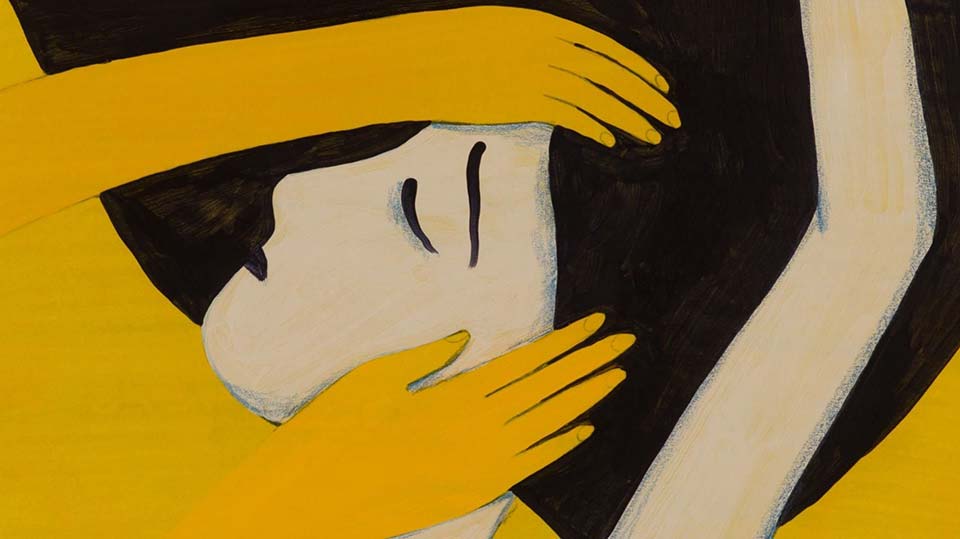 Foto: Filmstill aus "Yellow" von Ivana Šebestová
SLOVAK ANIMATION LANDSCAPE OVERVIEW
Maroš Brojo,

Direktor Animationsfilmfestival Fest Anča, Zilina
In the last few years Slovak animation has slowly been rising. We have a steady stream of short films, several TV series in production and producers are also working on feature film co-productions. While we still can't talk about animation as an industry in Slovakia, we are slowly approaching a level of professionalization where we will one day be able to, with enough financial support and qualified animators, consider ourselves one. But there are also still some drawbacks that animation has to overcome. A more systematic support and restructuring of professional education are still needed.

Foto: KA_BOOM
SUPER FILM, A YOUNG ANIMATION STUDIO
Simona Hrušovská und Veronika Kocourková,

Produzentinnen
Super film is a young production company based in Bratislava. It was founded in 2015 by Simona Hrušovská and Veronika Kocourková. Super film is mainly focused on animated projects for children and young adults and coworks with fresh talents.
Super film currently works on several projects: a TV- series for children KA-BOOM! (in co-production with Slovak National Broadcaster); short films Wild Beasts; Criss Cross; and Life is everywhere. They are also developing an educational docu seria The Investigators about controversial topics.

In their presentation Simona and Veronika will talk about, what it means to run a production company in Slovakia, they will present some of their projects and will talk about perspectives for cooperations with Austria.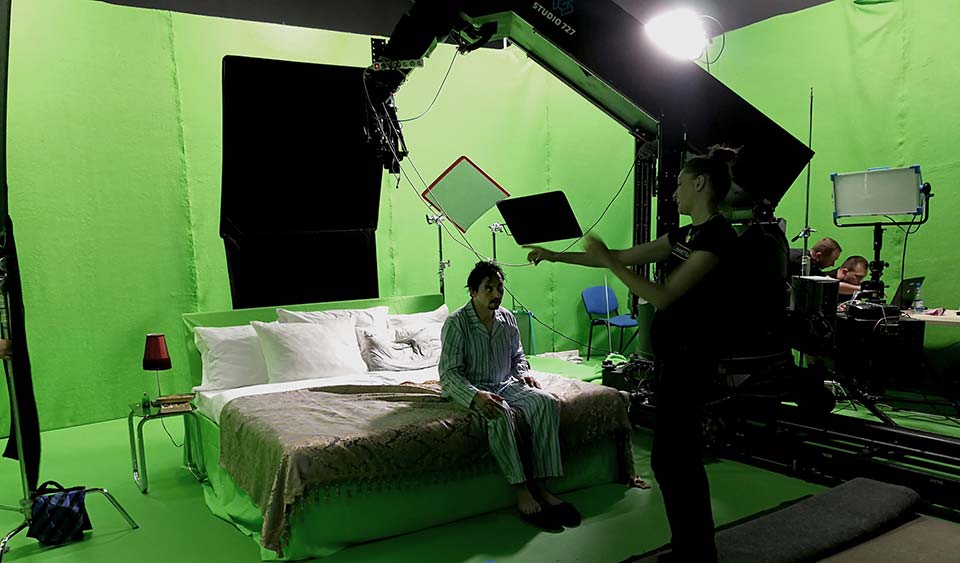 Foto: Pantopos Making-Of
AUSTRIAN-SLOVAK CO-PRODUCTION FROM THE PERSPECTIVE OF AN ANIMATION ARTIST
Eni Brandner,

Animationsfilmkünstlerin
What are the possibilites, requirements and advantages of Coproduction? I will talk about my experience using my most recent film as a practical example.
The stop-motion animation "Pantopos" was shot with a Motion Control system that was provided by Studio 727 in Bratislava. Zuzana Mistrikova (from PubRes Bratislava) acted as producer, and Martin Repka as executive producer. Working with a professional team that involved talent from both countries provided me with additional creative possibilities and technology that allowed me to realize a film that would have been impossible to make otherwise.
Maroš Brojo
Maroš is the artistic director of Fest Anča International Animation Festival situated in Žilina, Slovakia and a programmer at Fest Anča Game Days parallel event focusing on independent digital games. He is the project coordinator of New Talents promotional initiative at Visegrad Animation Forum in Třeboň, Czech Republic. As a curator he works at the Slovak Museum of Design, focusing on digital games and multimedia history, archiving and preservation. He is a member of Slovak Arts Council support program for multimedia and digital games.
He is a graduate of Academy of Performing Arts in Bratislava / Department of Audio-Visual Studies
www.festanca.sk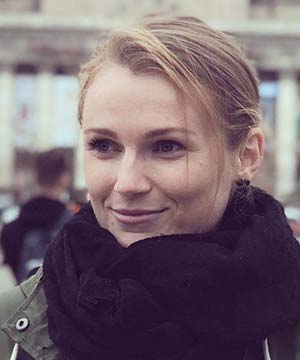 Simona Hrušovská
Simona has worked on several projects in various production functions. She has collaborated on award- winning feature films "Eva Nova" (d. Marko Škop), "Pokot" (d. Agnieszka Holland) or a new film "Interpreter" (d. Martin Šulík). She is a graduate of Academy of Performing Arts in Bratislava / Production and Distribution Department. https://superfilm.me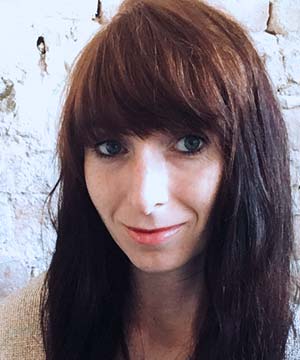 Veronika Kocourková
Veronika is an illustrator, animator and director who participated in several successful commercial and non-commercial projects. Her short film "Story of a Tornado" won Anca D award and was screened in several cinemas. She is the author and director of animated TV series "KA-BOOM!". She is a graduate of Academy of Performing Arts in Bratislava / Animation Department.
https://superfilm.me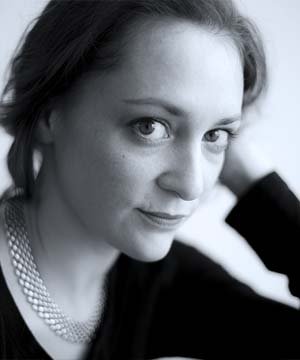 Eni Brandner
Eni is a filmmaker, multimedia and video artist who lives and works in Vienna as writer, director, animator and visual effects consultant. After studying Multimedia Art at the University of Applied Sciences in Salzburg and classical animated film at the Academy of Fine Arts in Zagreb, she is mainly focused on finding experimental approaches in connection with the creation of narratives in the interdisciplinary field between film, music and performing arts.
www.enimation.at