THIS MAGNIFICENT CAKE ! & OH WILLY…
Filmcasino, 21. November 21:00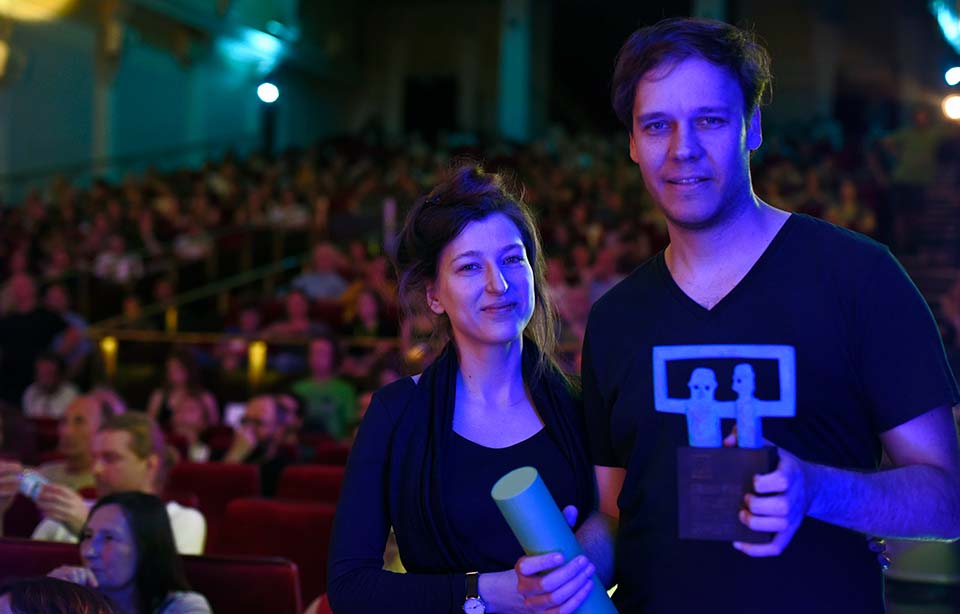 Marc James Roels und Emma de Swaef | 
Preisverleihung beim World Festival of Animated Film Animafest Zagreb: Grand Prix – Best Feature Film für "This Magnificent Cake!" Foto: Nina Durdević)
In Anwesenheit der Regisseurin Emma de Swaef (Interviewpartner: Doris Bauer)
Marc James Roels und Emma de Swaef haben mit ihrem international durschlagenden Erfolg von OH WILLY… (2012) so etwas wie ein neue Animationstechnik kreiert, die eine unverwechselbare Bildsprache ermöglicht. Die aus Wolle und Filz geformten Puppen und Bühnensets entfalten eine beeindruckende, schier haptisch fühlbare Feinheit und Struktur. Signifikant für die Filme des erfolgreichen Künstlerpaares ist aber ebenso der narrative Kraft, die ausgehend von realitätsnahen Settings vielschichtiger Metaphorik pendelt.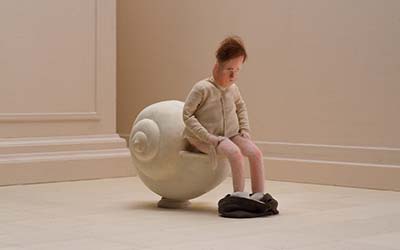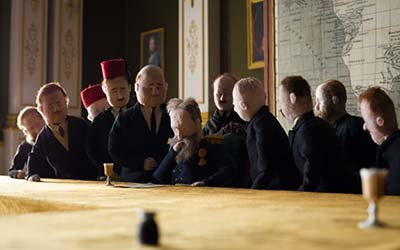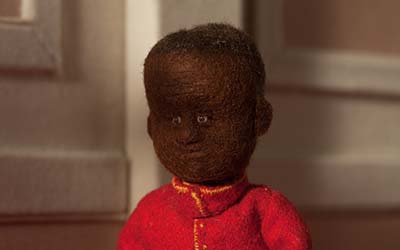 "This Magnificent Cake !" – Marc James Roels + Emma de Swaef
THIS MAGNIFICENT CAKE !

 | Regie: Marc James Roels, Emma de Swaef
BE, FR, NL | 2018 | 44 Minuten | Österreichpremiere
"Ein Episodenfilm, der im späten 19. Jahrhundert im kolonialen Afrika spielt und die Geschichten von 5 verschiedenen Charakteren erzählt: einem König in Schwierigkeiten, ein Pygmäen mittleren Alters, der in einem Luxushotel arbeitet, einem gescheiterten Geschäftsmann auf Dschungexpedition, einem verlorener Trägersklaven, und einem jungen Armeedeserteur."
Weltpremiere: 'Quinzaine des Réalisateurs' Cannes 2018
Kanadische Premiere: TIFF Toronto September 2018
Preise:
Grand Prix Langfilm – Animafest Zagreb 2018
Prix André Martin – Annecy 2018
Publikumspreis Kurzfilm – Vila Do Conde 2018
Great Expectations Programm – Telluride 2018
Lobende Erwähnung – TIFF Toronto 2018
Grand Prix – Varna Bulgaria 2018
Best Cinematography – PIAFF Paris 2018
Grand Prix Lamgfilm – Ottawa Animation Film Festival 2018
Bester Film Kategorie 10-50 min – Krok 2018, Ukraine
Grand Prix – Anim'est 2018, Rumänien
Lobende Erwähnung – Animatou 2018, Schweiz
Publikumspreis – Klik 2018, Amsterdam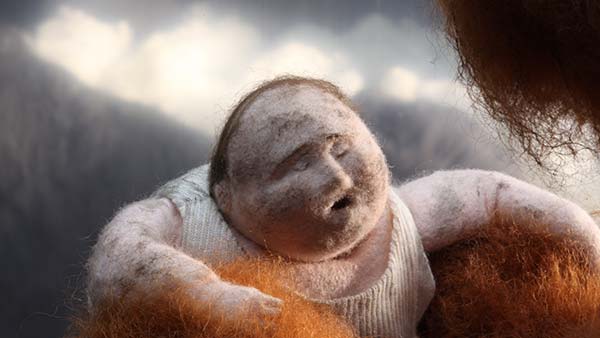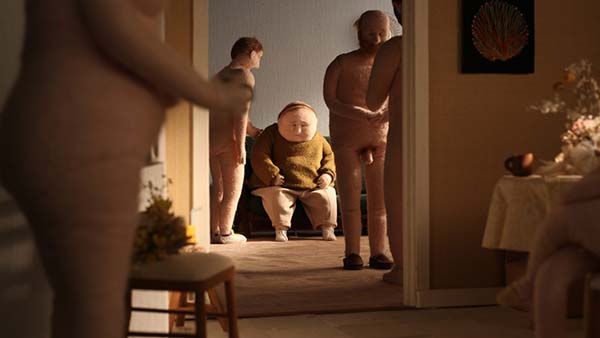 "Oh Willy…" – Marc James Roels + Emma de Swaef
OH WILLY…

 | Regie: Marc James Roels, Emma de Swaef
BE, FR, NL | 2012 | 17 Minuten
Willy kehrt zurück in die FKK-Gemeinde, wo er seine Jugend verbrachte, um seine sterbende Mutter zu besuchen. Als sie kurz nach seiner Ankunft stirbt, sieht sich Willy mit den Entscheidungen konfrontiert, die er in seinem Leben getroffen hat. In Verwirrung und Traurigkeit zieht er sich in den Wald zurück.
"Forced to return to his naturist roots, Willy bungles his way into noble savagery."
80 internationale Auszeichnungen, darunter der Cartoon d'Or für den besten europäischen Kurzfilm und Nominierung für The César Award.